About Me
I love everything to do with Real Estate. I have been in real estate since 2004, originally as a realtor and switched over to a Mortgage Loan Originator in 2013. I switched roles because I saw too many of my clients buy homes with a bad loan and didn't want to let any more of my clients go through that heart ache. I could better advise my clients as a mortgage loan originator.  I truly enjoy discovering my clients goals and helping them achieve them by finding the perfect mortgage to fit their specific situation.  Being a part of one of the biggest moments in my clients lives is exhilarating and I found that I excelled at bringing a sense of calmness and joy to what can be a stressful time, while keeping the bigger picture in mind. A little about me, I was born and raised here in Petaluma, CA. I have 3 amazing kids and an incredible wife. We have 2 cats, one dog and an annoying bird (ha ha). It's almost like we have our own mini zoo. Some of my hobbies are wake boarding and snowboarding. I have ran 2 marathons and am currently training to run in my third. I love coaching my kids sports and spending time with my family.
Get Pre-Approved Fast
Let's talk!
Mobile: (707) 303-6462
Email: along@s1l.com
Find My Office
Start your application, get prequalified, securely upload documents and message me using my web and mobile app.
Download My App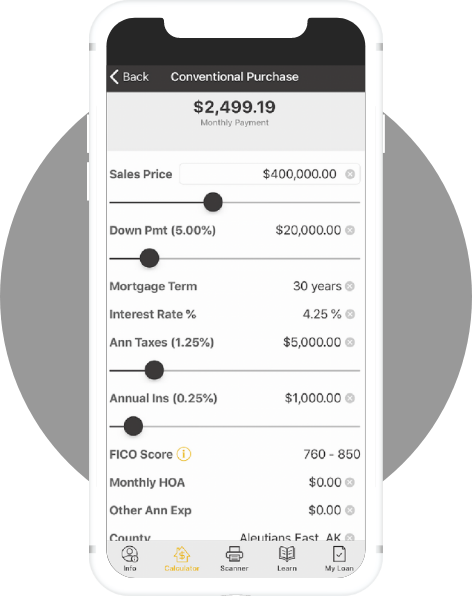 What My Customers Are Saying
At Synergy One Lending, we're dedicated to client satisfaction. See what my clients have to say about me!
Testimonials