About Me
Whether you're a first-time homebuyer, looking to trade up, deciding to downsize or want to tap into your home's equity, Jason Finkle can help you. Jason with Team Finkle has more than 15 years in the mortgage industry and prides themselves on their ability to seamlessly work as a team and communicate throughout the loan process.
Jason is a husband, father, and Air Force veteran. As a Colorado Springs local, Jason is knowledgeable about the 6 local military installations and has extensive expertise with VA mortgages. Jason enjoys spending time with family and exploring the outdoors. From mountain biking to snowboarding, there isn't a season Jason doesn't like! Jason and his family enjoy being in a licensed foster home and are grateful to be able to extend their home and love.
The financial aspects of home buying can be stressful and overwhelming—but they don't have to be, not with a trained and caring professional like Team Finkle in your corner. Contact Jason Finkle today at getting started making your home-ownership dream come true.
Get Pre-Approved Fast
Let's talk!
Mobile: 719-659-4323
Email: jfinkle@s1l.com
Find My Office
Start your application, get prequalified, securely upload documents and message me using my web and mobile app.
Download My App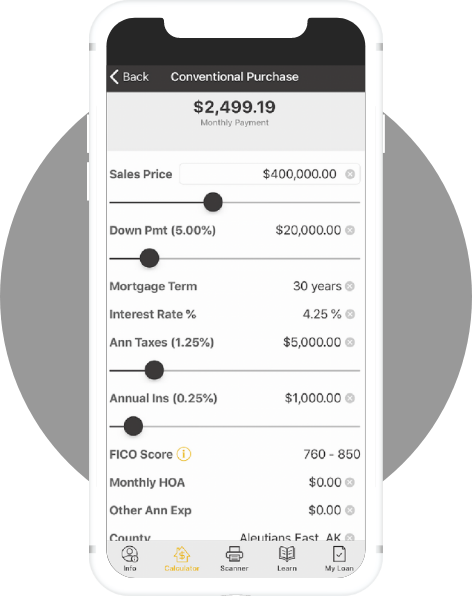 What My Customers Are Saying
At Synergy One Lending, we're dedicated to client satisfaction. See what my clients have to say about me!
Testimonials