About Me
A North Tahoe native, Teresa O'Dette has always felt connected to the area with a great appreciation for its natural beauty. The concept of living in an area in which one calls home became crucial to her. After completing her studies at California State University, Sacramento, she dedicated and immersed herself in the mortgage industry. Quickly forging a path towards mortgage real estate, Teresa established O'Dette Mortgage Group in 1999. She's developed a professional and friendly work environment that instills service as the number one priority. O'Dette Mortgage Group is consistently ranked in the Top 200 Loan Originators in the country by Mortgage Originator Magazine.
She recognizes the importance of having a home and the intrinsic comfort that comes from homeownership. Teresa also feels honored to be in a position where she can provide meaningful change. She proudly proclaims, "I am very determined to help my clients. My objective is to help people acquire their dream homes, and I am happy to do it!" Reaffirming her love of helping people fulfill their dreams of homeownership is what motivates Teresa.
Being in the industry since 1998, she has helped thousands of clients throughout the country by finding the best ways and rates to close their loans, as well as serving on the Tahoe Truckee Airport Board. While running her company, she has given back to her profession through coaching sessions to new and seasoned loan officers by sharing tailored techniques to assist them in their growth in the mortgage business.
Life for Teresa outside of O'Dette Mortgage Group revolves around her family in North Shore Tahoe where she devotes her time with them enjoying outdoor activities such as boating and camping.
Get Pre-Approved Fast
Let's talk!
Mobile: (530) 318-2945
Email: todette@s1l.com
Find My Office
Start your application, get prequalified, securely upload documents and message me using my web and mobile app.
Download My App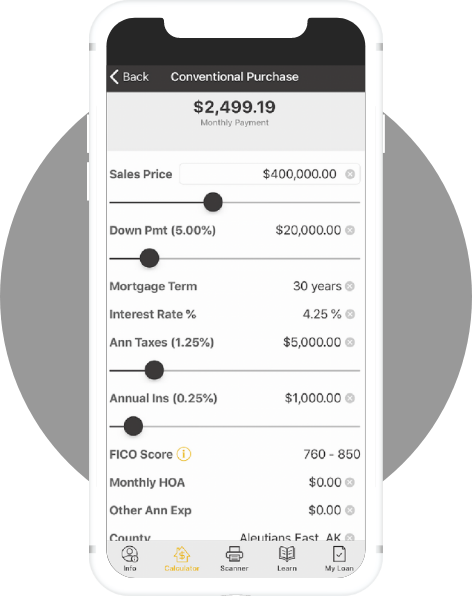 What My Customers Are Saying
At Synergy One Lending, we're dedicated to client satisfaction. See what my clients have to say about me!
Testimonials