About Me
After completing my Business Degree from the University of Oregon, I moved to San Francisco in 1999 and worked in Investment Banking and then High-Tech before moving back to the Pacific Northwest in 2002. After almost 18 years working as a Mortgage Advisor, I feel that I have seen it all. Outside of work, I have three children, Luca, Ari and MacKenzie whom I adore. They keep me busy. My favorite hobbies and interests are working out, fashion and traveling.
I am an energetic and outgoing person and I get to do what I love which includes meeting new clients on a day-to-day basis. What differentiates me from other Mortgage Advisors is that I analyze my client's situation in detail, learn about their goals, think outside of the box and get them a loan that truly meets their needs. I stay on top of the latest loan offerings and educate my clients about new and better options as they become available. I do much more than get my client a loan. Whether that be advising my clients on how to increase their credit score or reviewing their situation in detail to make sure my clients get the right loan program. I am always looking to try to save my client's money whenever possible and advise my clients on how to do just that.
I am proud that I finance homes for people in Oregon, Washington and California and my team offers Nationwide financing (excl. ME, NH, VT, NY, CT, & WV). I love that I get to help people achieve their dreams. I offer greater speed than most banks in closing your loan. I leverage technology to make the process simple, understandable, and efficient. Integrity, honesty and providing a superior level of service will always be my top priority. I get 100% of my business through referrals. I appreciate every opportunity you may offer when referring your family, friends, and colleagues.
Get Pre-Approved Fast
Let's talk!
Mobile: (503) 816-2800
Email: aa@s1l.com
Find My Office
Start your application, get prequalified, securely upload documents and message me using my web and mobile app.
Download My App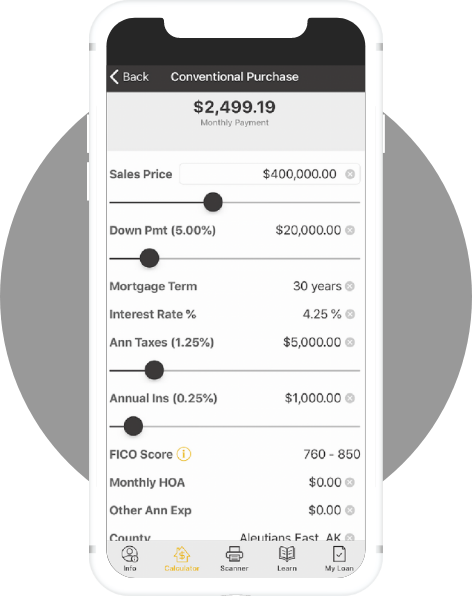 What My Customers Are Saying
At Synergy One Lending, we're dedicated to client satisfaction. See what my clients have to say about me!
Testimonials