About Me
Welcome to Synergy One Lending
We give consumers an up front, honest comparison of interest rate and all the costs associated with applying for a mortgage. We're committed to delivering the lowest rates and fees while maintaining the highest degree of customer satisfaction.
Here is some information about myself.
Educating my clients so they understand the process of mortgage lending is very important. If I can give you the tools to understand the process, it is something you will be able to take with you past this transaction and into the future so you are properly informed.
My goal is to see each customer through the loan process with good communication throughout the entire process from application to funding. With my expert team in place, you are always in good hands and always have someone to answer your questions.
I have a vast knowledge and understanding of all loan programs from FHA, VA, Conventional and Jumbo Loans, to what is called Non-Prime loans such as our Non-Qualified Mortgage Programs, low doc loans and portfolio mortgage programs.
Strive to find the best mortgage solution for my clients, as everyone's past, present and future is going to be different, I educate to a mortgage strategy that fits the needs for each person, couple or family that will be good for today and tomorrow.
Education from San Diego State University, Business Department. I have been involved in the BOD for the Olivenhain Town Council, serving positions as Vice President and President before reaching my term limit of six years.
Have served on the BOD for Tuition Granted (allocating tuition dollars for graduating seniors in high school), both non-profit 501c(3) organizations.
Host "The JJ Show" on 1170am The Answer, Thursday's at 7pm Listen the Podcasts of the Show here, JJ Show Podcasts.
Have been heard on 1700AM ESPN and 760 KFMB, (Sunday's at Noon) as a Co-Host to the Mr. Credit Radio show since 2011. Seen on Cox Cable and Time Warner Channel 4 on The American Dream, Saturday's at 10:00am hosting.
The Mortgage Minute Regular Contributor to Pacific Magazine as San Diego's Mortgage Pro Ranked in the Top 1% of Mortgage Originators in the Country since 2011, (Mortgage Executive Magazine).
Get Pre-Approved Fast
Let's talk!
Mobile: (760) 522-2298
Email: jj@s1l.com
Find My Office
Start your application, get prequalified, securely upload documents and message me using my web and mobile app.
Download My App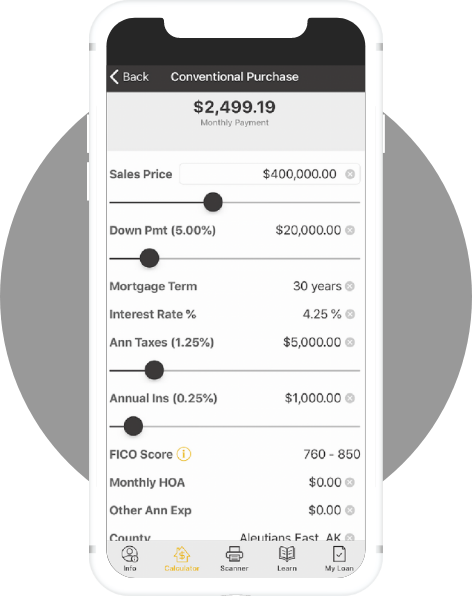 What My Customers Are Saying
At Synergy One Lending, we're dedicated to client satisfaction. See what my clients have to say about me!
Testimonials