About Me
Bio/Profile
Financing a home is the largest financial decisions most consumers ever make. With so much financial risk, homebuyers need a trusted, experienced, professional mortgage advisor. A mortgage is a financial instrument.  Most Americans largest asset is their home. Their largest liability is their mortgage.  Bob believes that Real Estate is the best wealth creation vehicle available for working men and women. A mortgage plays a vital role in wealth creation.
"I help individuals and families create wealth using three sound financial principles- compound interest, leverage, and tax fee or tax deferred growth"
Unlike most originators, Bob focuses on referrals and repeat business, so he can focus his time and energies on education and communication with his clients and referral partners.
Bob's is extremely active in his professional associations. He is the past President and Vice-President of the East Bay Chapter of the California Association of Mortgage Professional (CAMP). He has served on the Board of Directors for several years. He currently serves as the East Bay Chapters Treasurer.
Bob was also the State Education Chair for the association from 2004-2006 and was the Vice-president of the Education Foundation in 2007. Bob was instrumental in bringing formal education programs (with BRE credits) and a professional designation program to the California Association of Mortgage Professionals. For his effort's he was honored with the "Associate of the Year" Award in 2005. Bob was also a certified instructor for the National Association of Mortgage Professional. In addition to teaching consumers and other lending professionals about home buying and lending. Bob also teaches other mortgage professionals how to successfully market their services.
Bob was the Certification Chair for the National Association of Mortgage Professionals and was also a  member of the certification committee. The certification committee oversees the professional designations that can be earned by its members.  Bob also visits Washington DC and Sacramento to lobby on behalf of his profession.
Bob is an expert in conventional mortgages (FNMA, FHLMC, Jumbo) and government mortgages (FHA, VA, USDA). Bob is also an expert in credit and credit scoring.
Bob has been originating mortgages for 39 years. He has personally funded, more than, one-half billion in production and has overseen the origination of another billion plus in mortgages as a producing manager.
Bob has held a variety of positions in the retail loan origination profession, ranging from loan officer to vice president of production. Bob has worked for portfolio lenders, mortgage bankers and as a mortgage broker.
Bob's other passion is Real Estate. "I was raised by a father that obtained a Real Estate license as a hobby". Bob grew up watching his father invest in Real Estate and after graduating from college formed a real estate investment partnership with his brother and father. They own single family homes, apartments and small commercial properties, primarily in the Bay Area.
Bob loves working with first time homebuyers, move up buyers and investors. Bob's clients are always amazed at his thorough subject matter knowledge as well as the time he takes to explain the process of financing and buying a home.
Get Pre-Approved Fast
Let's talk!
Mobile: (925) 330-6588
Email: bschwab@s1l.com
Find My Office
Start your application, get prequalified, securely upload documents and message me using my web and mobile app.
Download My App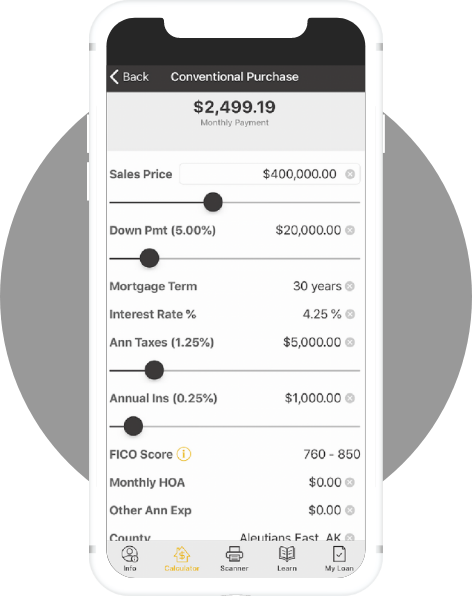 What My Customers Are Saying
At Synergy One Lending, we're dedicated to client satisfaction. See what my clients have to say about me!
Testimonials